Contents
"In Labor's Corner"
Ben Yomen
Congressman Dripp
Editorial Cartoons
Needles and Pins
1969 Integration Humor
What a collection of vital and historical images! Many of Ben Yomen's observations parallel present day situations and events. A must read for every working person as well as every historian, and all who appreciate great political and editorial cartoons and the power they have to crystallize and influence human experience.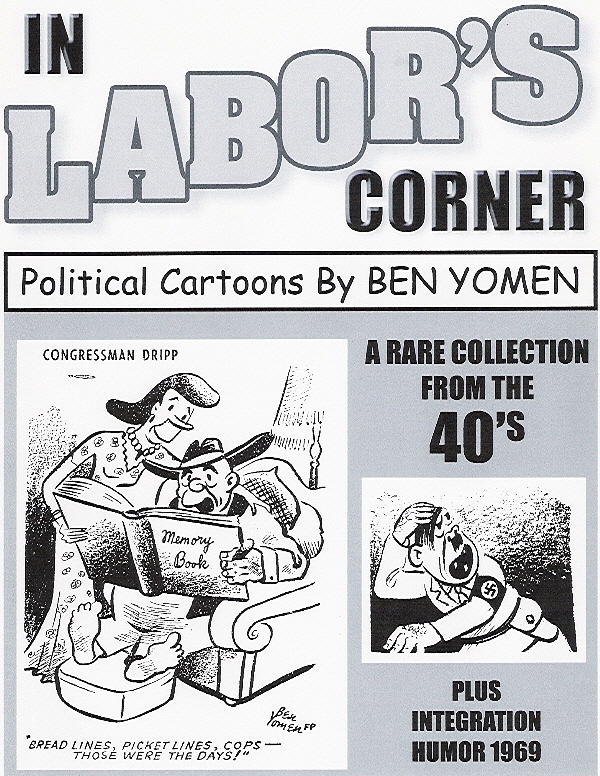 We hope you explore this site, read about Mr. Yomen and his work and enjoy the sample images of his work from the various sections of the book. We are confident that after perusing Mr. Yomen's work you'll want to own the entire collection. Just click on the order link to get this great collection of labor and political cartoons from a talented and influential American cartoonist.